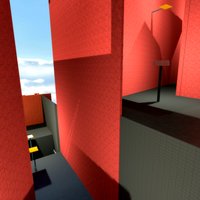 mp_descent_v2 by =.VaRtaZiaN.=



Description: =.VaRtaZiaN.= presents one of the tallest maps ever created, mp_descent_v2. This map is designed with speedruns in mind and as such, none of the bounces are overly difficult, although they all do require advanced techniques and FPS switches. Race your way to the finish and see what awaits you at the end! This map has massive bounces designed for one purpose: to have fun! Good luck.

Download: Click here



See all maps created by this author.