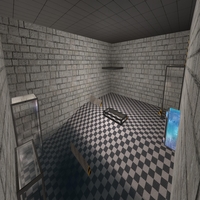 mp_three by BurntToast



Description: First map by the author. Has two ways, easy and hard. Easy can be done 125 FPS no-RPG, but hard way is quite difficult. There are also a few secrets in the map, with most containing guns.

Download: Click here



See all maps created by this author.